Thank you
Platinum Sponsor NIMA Partners &
Silver Sponsor Big Y Foods!
About the Southern CT expo…
100+ exhibitors, including local and national brands, bakeries, startups, authors, nonprofits & more!
Always free parking! 
Allergen-free exhibitors and dining options
Allergens labeled for each booth
We're 95% food! (Gutters are great, but not at our expos. NO siding, windows, vitamins, massage, chiropractors, direct-sell vendors, supplements, or crystals.)
Reusable bag + demos/seminars included in price of admission
Nibble on free samples and grab lunch from GF food vendors
Tons of GF products and prepared foods for purchase – be ready to buy!
Huge venue – lots of elbow & breathing room
Kids activities & play area *Inquire at the entrance about a new special GF activity just for kids under 12!
Plenty of comfortable seating and tables to eat lunch, watch the kids play, or just take a load off
Strollers/wagons/rolling coolers encouraged
Giveaways!
---
Expo Demos & Seminars
Living with celiac disease since 1981 and eating gluten-free long before it was "trendy", Erin Smith has a unique perspective of growing up in the gluten-free community. In 2011, Erin founded Gluten-Free Globetrotter®, a travel website that provides information about eating gluten-free and traveling with celiac around the globe.
As a native New Yorker, currently living in Brooklyn, Erin provides customized recommendations for people with food intolerances and celiac disease to New York City and beyond.
Erin has been a celiac support group leader for almost 20 years. She continues to be a strong advocate for the celiac disease and food allergy communities through her public speaking engagements, her freelance writing, and her social media presences.
To date, Erin has been to 24 countries, 37 states, and 3 continents, living and eating gluten-free 100% of the time. Keep in touch with Erin at
gfglobetrotter@gmail.com
.
---
11am
Demo, Meet & Greet and book signing with Terry Walters 

"NOURISH: Your good health made easy and delicious"
Watch, listen, and sample as Terry demonstrates her GF & vegan recipes developed to nourish the mind, body, and soul.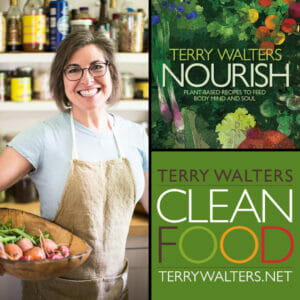 Terry Walters is the best-selling cookbook author of CLEAN FOOD, CLEAN START, EAT CLEAN LIVE WELL, and most recently, NOURISH: Plant-based Recipes to Feed Body Mind and Soul. She is a James Beard Foundation Award finalist, recipient of the Nautilus Gold and Silver Book Awards, and recipient of the World Gourmand "Second Best Vegetarian Cookbook in the World" and "Best Vegetarian Cookbook in the United States" Awards. Terry is a highly sought-after educator, consultant, and speaker, and has been teaching plant-based cooking and wellness to audiences all over the world for over twenty years. She is a dedicated chef, coach, and advocate, sharing her knowledge and passion for making healthy change in the way we eat and live. She is an avid runner, skier and hiker – living what she teaches; doing her best to embrace good health for herself, her family, her community and the environment. Follow her at terrywalters.net or on Instagram @terrywalterscooks
---
12:15pm
Anthony Porto MD, MPH, FAAP
Medical Director, Yale New Haven Children's Hospital Pediatric Celiac Program
From Celiac to Gluten Sensitivity: Navigating Gluten Related Disorders in Children

Anthony Porto, MD, MPH, FAAP, Medical Director of Yale New Haven Children's Hospital's Pediatric Celiac Program, will review his approach in evaluating children for gluten-related disorders, reviewing common symptoms and evaluation of these conditions. He will discuss nutritional concerns in the gluten free diet and potential future therapies for celiac disease in addition to the gluten free diet.
Anthony Porto, MD, is a board-certified pediatrician and pediatric gastroenterologist. He is an Associate Professor of Pediatrics, Vice Chair, Ambulatory Operations, Medical Director, Pediatrics at Greenwich Hospital and Associate Chief of Pediatric Gastroenterology at Yale School of Medicine, Yale University.
Dr. Porto is the medical director of Yale New Haven Children's Hospital's Pediatric Celiac Program and sees patients at the Pediatric Specialty Centers in Norwalk and Greenwich. He has won numerous awards including the Norman J. Siegel Award at Yale University in 2015 for leadership and providing outstanding clinical care as well as Physician of the Year during his time at Morgan Stanley Children's Hospital. He has been named Castle Connolly Top Doctors since 2012.
Anthony is interested in nutrition, especially in the care of children with difficulty gaining weight, feeding issues, and celiac disease. He is the co-author of the Pediatrician's Guide to Feeding Babies and Toddlers and contributes articles to numerous national medical societies, on-line health blogs and news outlets. Follow him on Instagram @Pediatriciansguide.
He graduated from Columbia University with a Bachelor of Arts in Neuroscience and Behavior and attended medical school at Tufts University School of Medicine where he also received his master of public health. He completed his pediatric residency at the Children's Hospital at Montefiore Medical Center and his pediatric gastroenterology fellowship at the Morgan Stanley Children's Hospital of New York at Columbia University.
---
1:45pm


Chef Alina Eisenhauer
www.chefalina.com
Tips & tricks for baking with one-to-one flour and how to easily convert your old family recipes to gluten free!


Chef Alina Eisenhauer is an award-winning chef who has appeared numerous times on Food Network and in many publications. Before transitioning to gluten free, she worked as an instructor at the Cambridge School of Culinary Arts, won awards as a traditional bread baker and pastry chef, and owned The Sturbridge Baking Company and Sweet Kitchen & Bar. After an autoimmune diagnosis, Alina converted all of her recipes to gluten free. She now divides her time between teaching gluten-free baking online and consulting for restaurants and bakeries.
---
Save the date for our
↓ 2023 BOSTON NORTH SHORE EXPO! ↓

Thank you Platinum Sponsor 110 Grill &
Platinum Sponsor NIMA Partners!
---
Our 5/7/22 Boston South Shore Expo was a BLAST.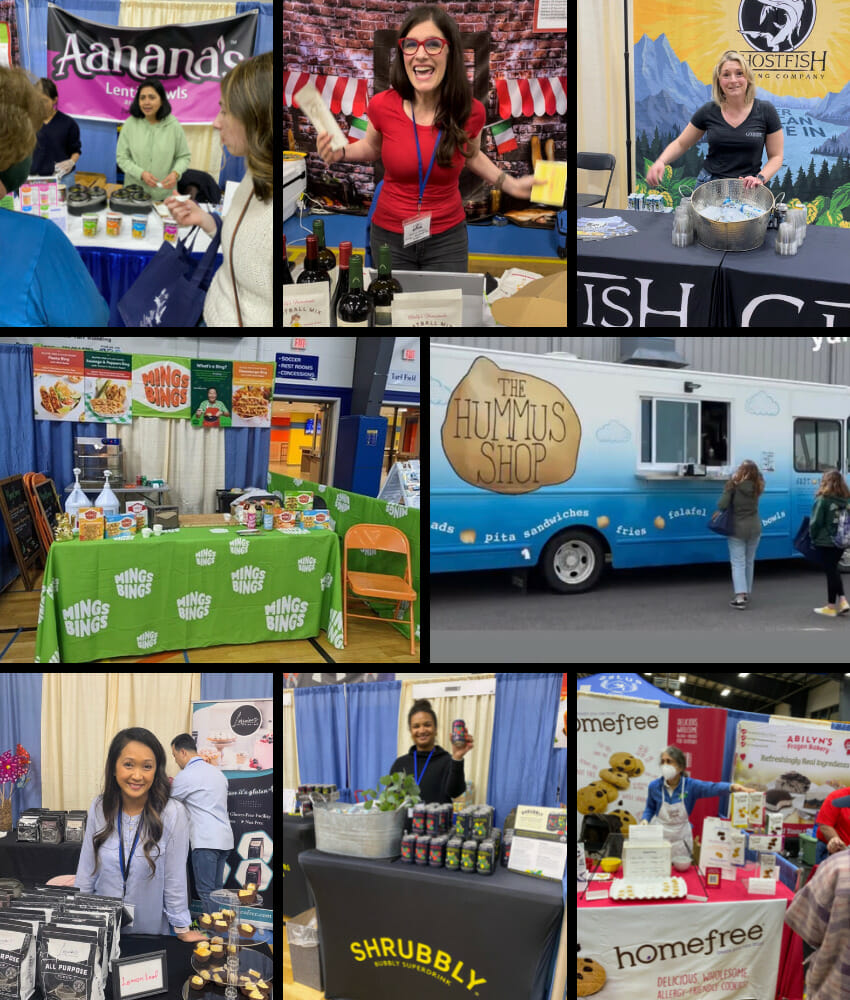 ---
Our Greater Boston Expo To-Go on May 8th, 2021 in Boxborough, MA was soooo much fun!
---
Our Connecticut Expo To-Go on 10/24/20  was a hit!
We saw close to 1,000 people at the drive-through event at Rentschler Field in East Hartford, CT, and shipped another 1,000 boxes across the country.
Stay tuned, because we're comin' at ya with another drive-through in the Greater Boston area!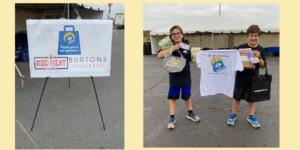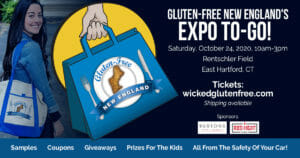 Participating vendors
---
There's a reason our gluten-free expos are considered the best in the country. Actually, there are many reasons! 
Our in-person shows include national and international brands as well as countless artisans offering unique and interesting GF and allergen-free products. 

We manage the crowds, making it easier to get to the booths you want for sampling and chatting with the makers/owners/reps behind the products.
We always offer comfortable seating areas to take a load off, eat lunch (from the food trucks!), or just chat and connect with other folks like you.
Our kids space is perfect for the littles (and bigs!) to let off some steam and for parents to take a breather.
We're 95% food! Our non-food vendors are non-profits, camps, products and services related to celiac disease and healthy gluten-free living. No supplements, crystals, or gutters.
Our expertly organized floorpans ensure plenty of shoulder room.
ALWAYS FREE PARKING & strollers welcome!
---
Our first Greater Boston Expo on 10/27/19 at the Marriott in Burlington, MA was a
SOLD OUT SMASH! Thank you to all the vendors, influencers and attendees who came out on a cold rainy Sunday to celebrate the best of gluten free with us!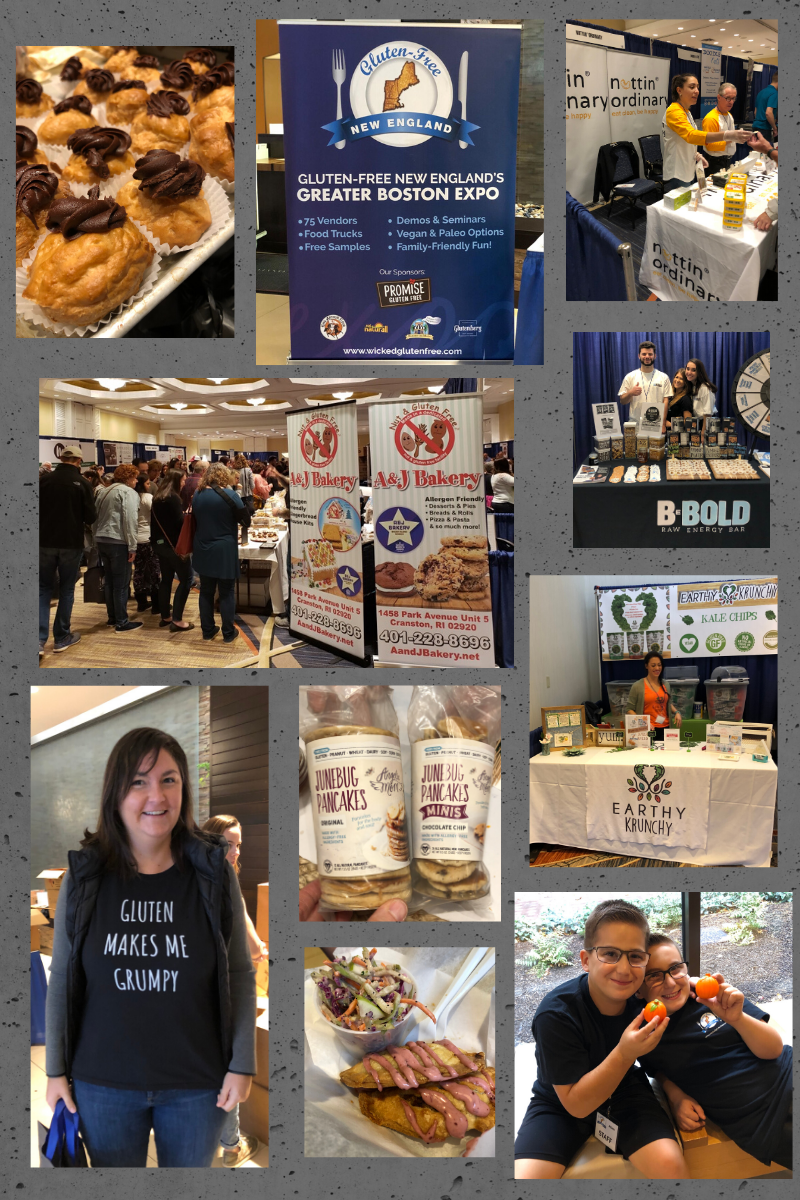 ---
We had such a blast at our CT expo on 4/28/19 at the Oakdale Theatre!

---
Our April 2018 expo at the Oakdale Theatre in Wallingford, CT  
70 vendors, 4 food trucks, and 2,500 attendees!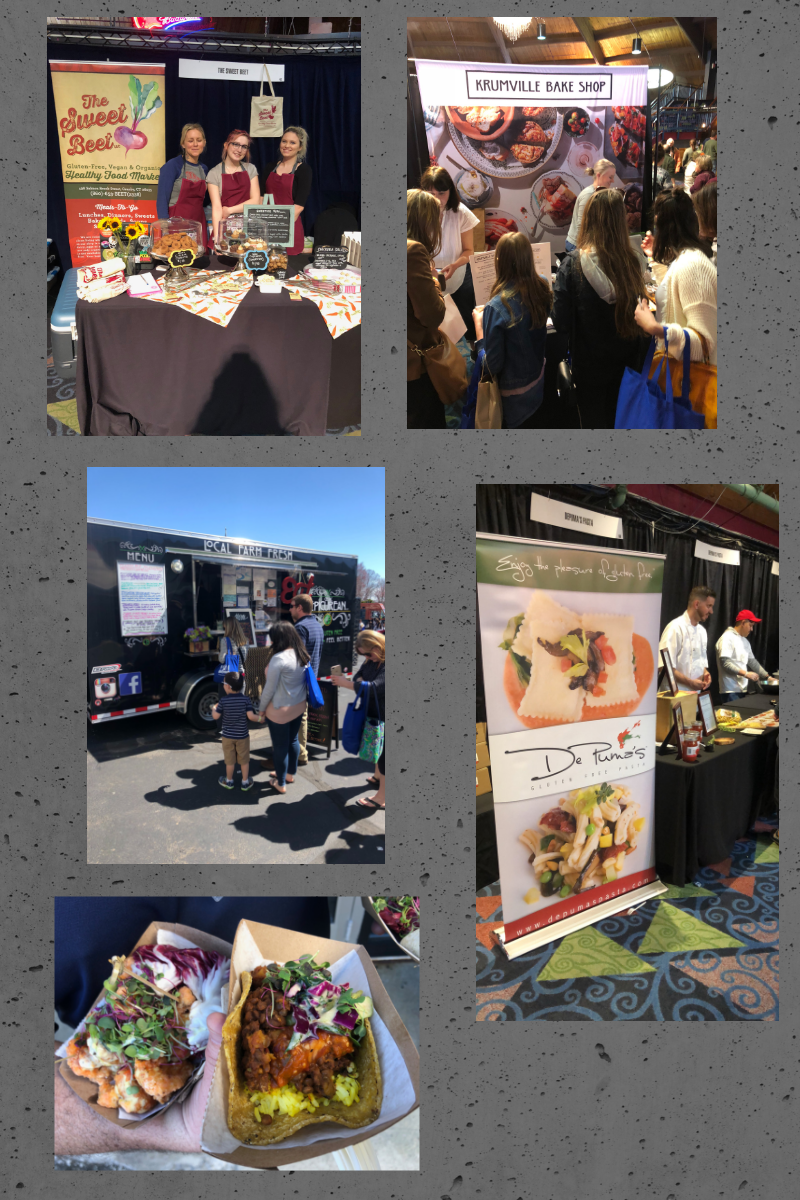 ---
Our holiday fest on 12/16/18 at the
Crowne Plaza in Warwick, RI was perfect!

Thank you Enjoy Life Foods for sponsoring our allergen-free cookie decorating and thank you A & J Bakery for sponsoring our junior celiac chef demonstration! 


---
---
Click here to check out our dining directory! 
Gluten Free Expo