Tickets go on sale in January!
About the Southern CT expo…
100+ exhibitors, including local and national brands, bakeries, startups, authors, nonprofits & more!
Always free parking! 
Allergen-free exhibitors and dining options
Allergens labeled for each booth
We're 95% food! (Gutters are great, but not at our expos. NO gutters, siding, windows, vitamins, massage, chiropractors, supplements or crystals.)
Reusable bag + demos/seminars included in price of admission
Nibble on free samples and grab lunch from GF food trucks and vendors
Tons of GF products and prepared foods for purchase – be ready to buy!
Huge venue – lots of elbow & breathing room
Kids activities & play area *Inquire at the entrance about a new special GF activity just for kids under 12!
Plenty of comfortable seating and tables to eat lunch, watch the kids play, or just take a load off
Strollers/wagons/rolling coolers encouraged
Giveaways!
Demo, Meet & Greet and book signing with Terry Walters at the
Southern CT Expo in Danbury!
"NOURISH: Your good health made easy and delicious"
Watch, listen, and sample as Terry demonstrates her GF & vegan recipes, developed to nourish the mind, body, and soul.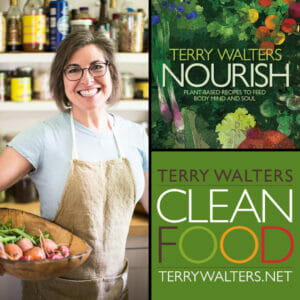 Terry Walters is the best-selling cookbook author of CLEAN FOOD, CLEAN START, EAT CLEAN LIVE WELL, and most recently, NOURISH: Plant-based Recipes to Feed Body Mind and Soul. She is a James Beard Foundation Award finalist, recipient of the Nautilus Gold and Silver Book Awards, and recipient of the World Gourmand "Second Best Vegetarian Cookbook in the World" and "Best Vegetarian Cookbook in the United States" Awards. Terry is a highly sought-after educator, consultant, and speaker, and has been teaching plant-based cooking and wellness to audiences all over the world for over twenty years. She is a dedicated chef, coach, and advocate, sharing her knowledge and passion for making healthy change in the way we eat and live. She is an avid runner, skier and hiker – living what she teaches; doing her best to embrace good health for herself, her family, her community and the environment. Follow her at terrywalters.net or on Instagram @terrywalterscooks
---
Save the date for our 2023 BOSTON NORTH SHORE EXPO!

---
Our 5/7/22 Boston South Shore Expo was a BLAST.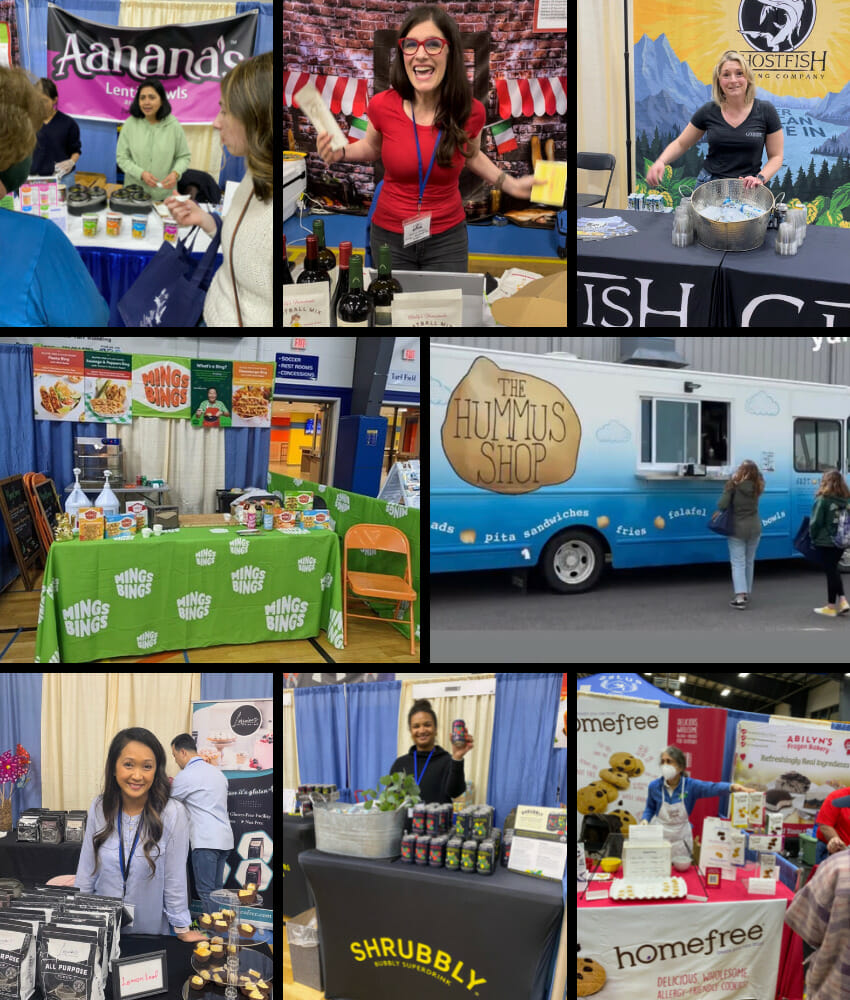 ---
Our Greater Boston Expo To-Go on May 8th, 2021 in Boxborough, MA was soooo much fun!
---
Our Connecticut Expo To-Go on 10/24/20  was a hit!
We saw close to 1,000 people at the drive-through event at Rentschler Field in East Hartford, CT, and shipped another 1,000 boxes across the country.
Stay tuned, because we're comin' at ya with another drive-through in the Greater Boston area!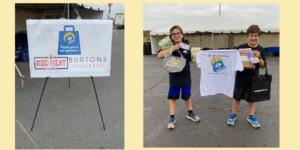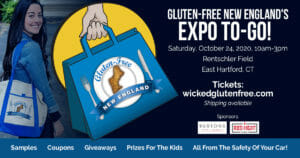 Participating vendors
---
There's a reason our gluten-free expos are considered the best in the country. Actually, there are many reasons! 
Our in-person shows include national and international brands as well as countless artisans offering unique and interesting GF and allergen-free products. 

We manage the crowds, making it easier to get to the booths you want for sampling and chatting with the makers/owners/reps behind the products.
We always offer comfortable seating areas to take a load off, eat lunch (from the food trucks!), or just chat and connect with other folks like you.
Our kids space is perfect for the littles (and bigs!) to let off some steam and for parents to take a breather.
We're 95% food! Our non-food vendors are non-profits, camps, products and services related to celiac disease and healthy gluten-free living. No supplements, crystals, or gutters.
Our expertly organized floorpans ensure plenty of shoulder room.
ALWAYS FREE PARKING & strollers welcome!
---
Our first Greater Boston Expo on 10/27/19 at the Marriott in Burlington, MA was a
SOLD OUT SMASH! Thank you to all the vendors, influencers and attendees who came out on a cold rainy Sunday to celebrate the best of gluten free with us!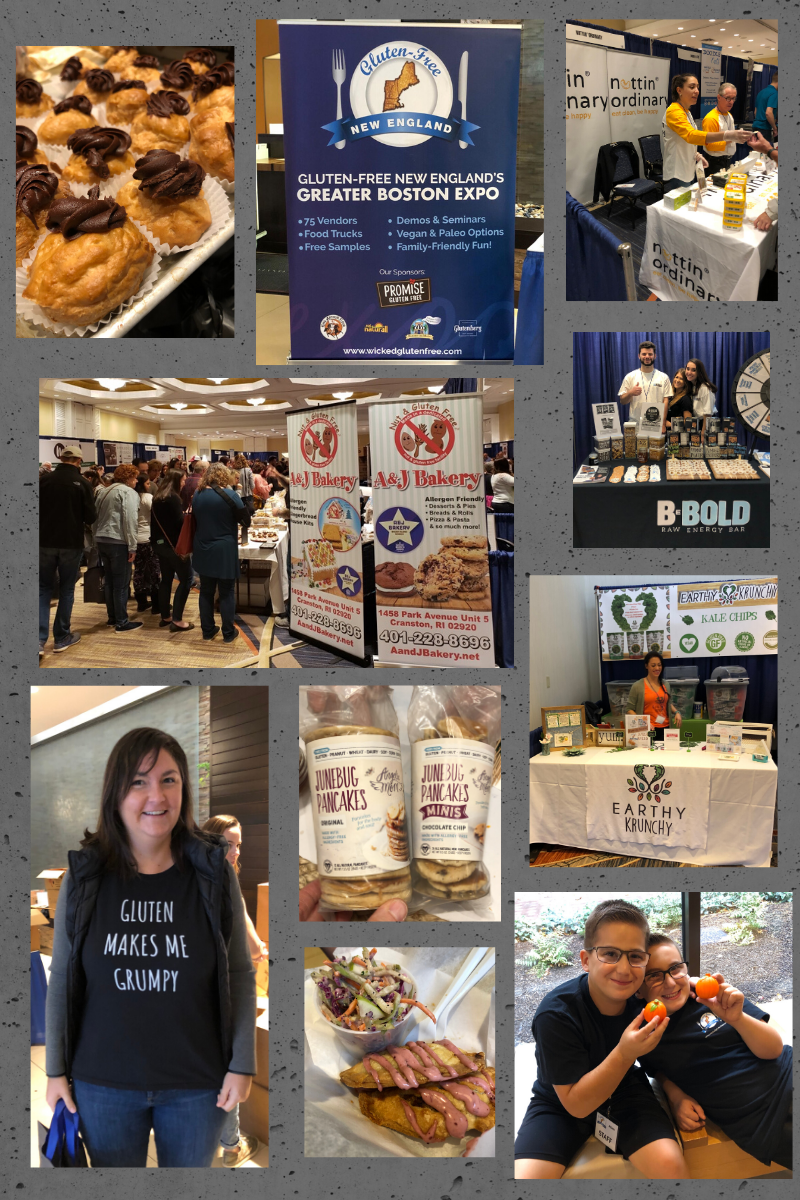 ---
We had such a blast at our CT expo on 4/28/19 at the Oakdale Theatre!

---
Our April 2018 expo at the Oakdale Theatre in Wallingford, CT  
70 vendors, 4 food trucks, and 2,500 attendees!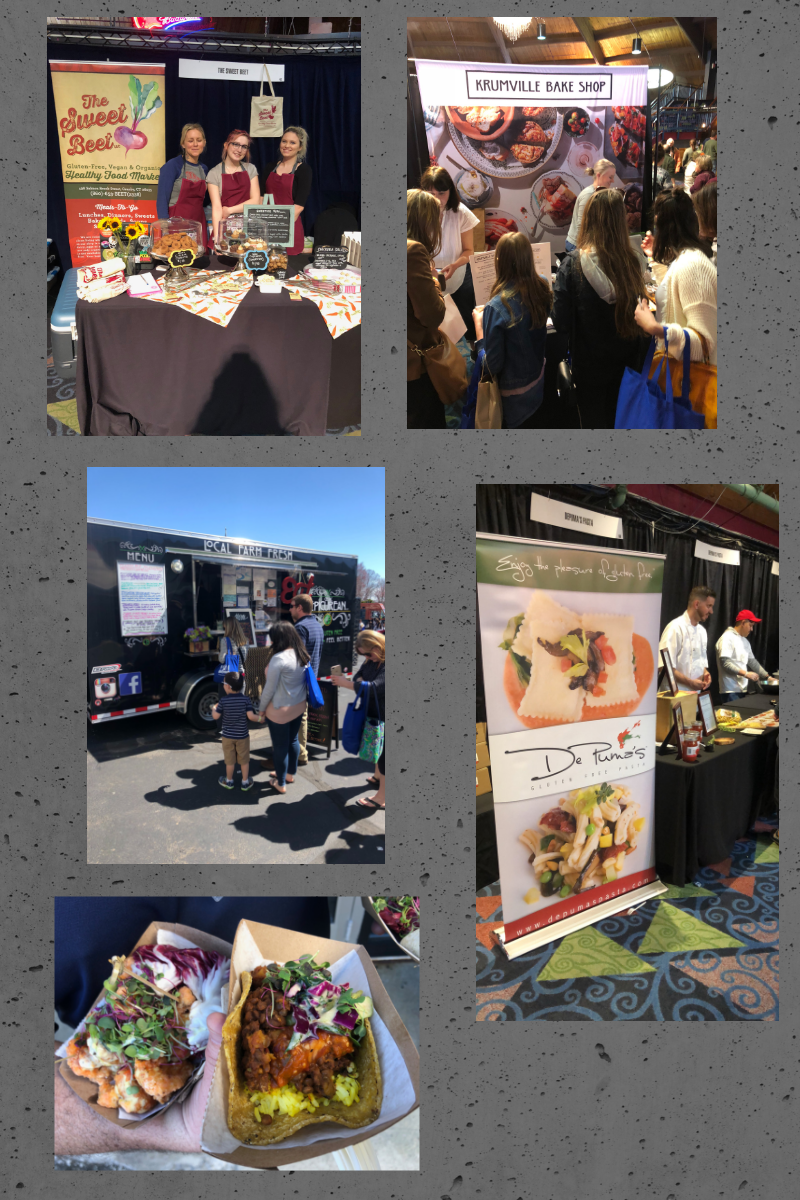 ---
Our holiday fest on 12/16/18 at the
Crowne Plaza in Warwick, RI was perfect!

Thank you Enjoy Life Foods for sponsoring our allergen-free cookie decorating and thank you A & J Bakery for sponsoring our junior celiac chef demonstration! 


---
---
Click here to check out our dining directory! 
Gluten Free Expo