Who doesn't love zucchini bread? This gluten-free chocolate zucchini bread recipe is one of our all-time faves!
Ingredients 
2 cups grated zucchini, shredded and lightly pressed
 2 large eggs or egg substitute
1 2/3 cups flour of your choice
1/2 teaspoon baking powder
1/2 teaspoon baking soda
1 teaspoon salt
1 teaspoon vanilla extract
1/2 cup sugar (brown sugar offers a richer flavor, but white works too)
1/2 cup oil – we prefer coconut
1/3 cup honey
1 cup mini chocolate chips – dairy free if you choose
1/3 cup dutch process cocoa
1 teaspoon espresso powder (optional but so good!)
Directions
Preheat oven to 350 degrees.

Whisk together eggs or egg substitute, honey, sugar of your choice, oil, and vanilla in a large bowl.

In a separate bowl, mix together, baking soda, flour, cocoa powder, espresso powder (if using) and salt.

Combine wet ingredients to the dry ingredients and mix by hand until you get a smooth batter.

Stir in the chocolate chips and grated zucchini until combined.

Spray a 9 x 5 inch pan with non-stick cooking spray and/or line it with parchment paper.

  

Pour in the zucchini bread batter and spread evenly.

Sprinkle the top with additional chocolate chips, if desired.

Bake for 50-60 minutes – insert a toothpick and if it comes out clean, you know its done!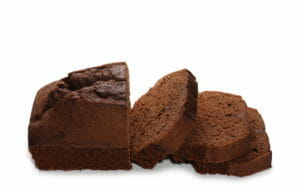 Enjoy!
Click here to learn about our expos and events! 
Gluten-Free Chocolate Zucchini Bread