The ice cream truck's here – and it's dairy free!
Tracy Kim Horn, the owner of Parfait, one of the newest food trucks on the Massachusetts food scene, is in it for all the right reasons. With two young daughters and a healthy lifestyle, she and her husband became frustrated with the artificial ingredients and colors present in so many
products, including treats from traditional ice cream trucks. That, coupled her husband's dairy allergy, inspired her to create Parfait. She now offers a menu of non-dairy ice cream, coffees, paletas and other healthy snacks to communities around the state.
If you don't know what a paleta is, you actually do. They're Mexican ice pops made with whole ingredients including chunks of fruit and even vegetables. They're sweetened
naturally with a little spice is thrown in occasionally to enhance the flavors. A centuries old snack found all across Mexico, they've recently become super popular in the US as well.
Parfait offers various kinds of paletas, as well as coconut milk-based soft serve "nice cream." There are four cold brew coffee taps on board as well as kombucha and some prepackaged snacks. Everything Tracy makes is naturally free from gluten, dairy, soy and nuts, and sweetened with fresh fruits or veggies, as well as local honey and maple syrup. All coffees and kombucha are locally brewed, and she uses as many local ingredients as possible.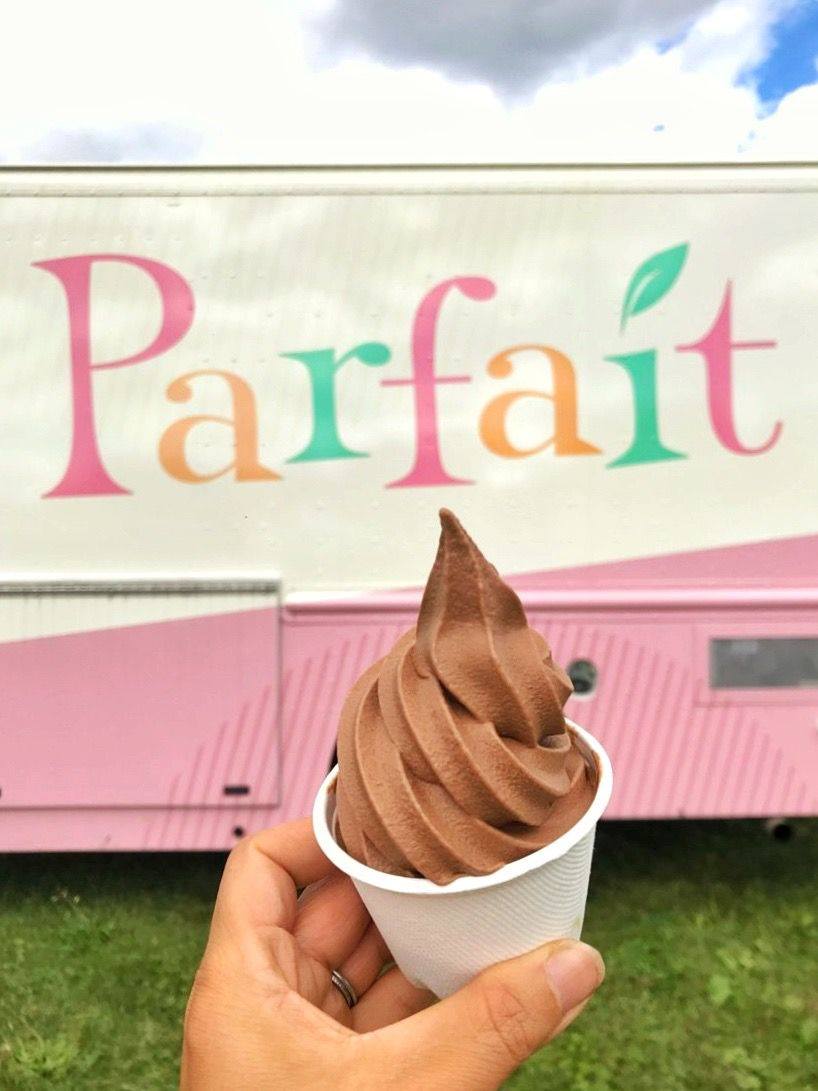 Tracy, a trained pastry chef, believes that "eating plant-based foods rich in phytonutrients improves quality of life and reduces health-care costs."  Her mission is to "promote the longevity and vitality of our community by encouraging us all to indulge in more whole foods and warm hospitality."
There are many more Parfait menu items in the works, and if the current offerings and mission are any indication, we may pack up and become Parfait groupies.
*Parfait's menu options are 100% gluten-free and dairy-free, but not vegan. They do sell pre-packaged snacks that may contain allergens. Ask before purchasing. 

Parfait will be at our Greater Boston Expo on 10/27/19 at the Boston Marriott Burlington.
Follow this link for details and tickets! 
(Dairy Free Ice Cream Truck)