Wegman's: Gluten-Free Groceries Gone Wild
Wegman's is a pretty cool grocery store. If you've never been to one, picture a beautiful, massive store with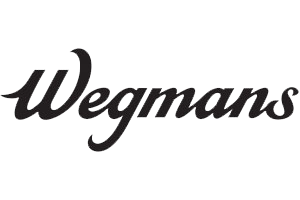 wide aisles, excellent customer service, an incredible prepared food department, and the biggest gluten-free selection ever.
Just browsing their multiple aisles of crackers, cookies, pretzels, and
huge frozen food section is fun. From huge national and international brands to locally made products, you'll find the items you need plus lots more that you don't need, might need, and never even knew existed. And you'll love every second of it. They even produce their own GF pastas and other products.
Problem is, there are only 6 Wegman's in New England, and they're all in Massachusetts. According to the website they're expanding, but not anywhere nearby, with the exception of one opening soon in New York near Greenwich, CT.
So, if you don't live near one of the Massachusetts Wegman's, make it your business to visit one the next time you're nearby. Browse around, buy a few things, and then send an email request for one near you!
Wegman's
Burlington

Chestnut Hill
Medford
Natick
Northborough
Westwood
Click here to learn about our expos and events!
(Wegmans Gluten Free Products)