We're so excited about Bartaco's continued expansion into New England!  If you're a Connecticut or Boston resident, you may have already experienced the joy of their 90% gluten-free menu. If not, read on, because this may call for a road trip.
According to their website, the menu at Bartaco is "upscale street food in a relaxed, (beach resort) environment, inspired by the beach culture of Brazil, Uruguay, and Southern California."  What does that mean? It means you get to eat all kinds of unique tacos, bowls, quesadillas, chips, and more, all while feeling like you're in the tropics.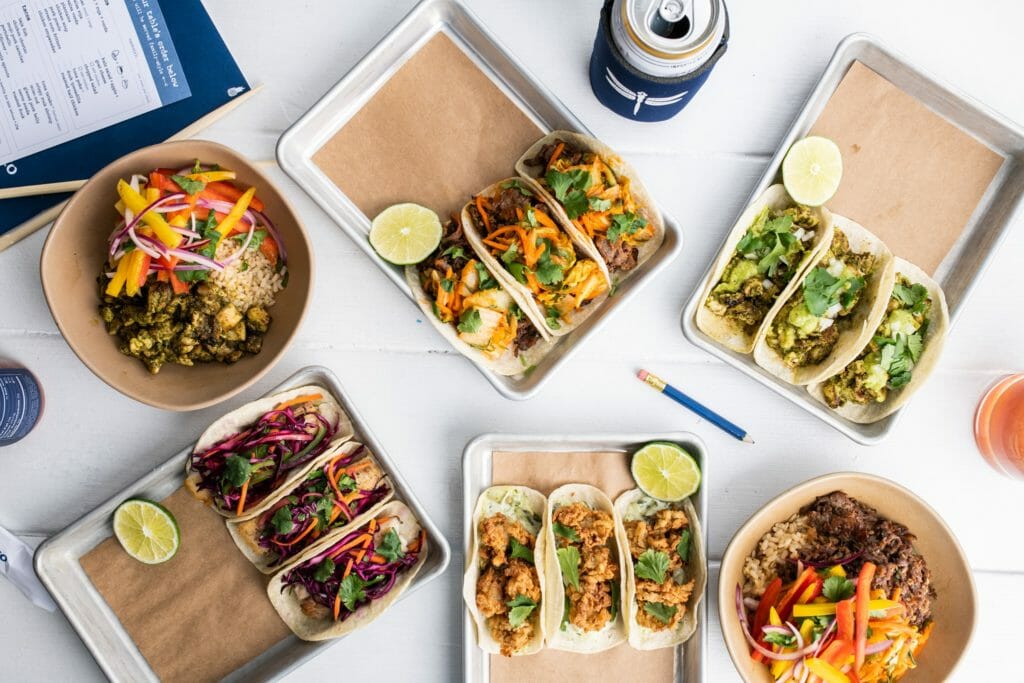 Here's the best part – the regular menu is nearly 100% gluten free, with asterisks placed next to the few items that do contain gluten. Nice change, isn't it? According to Bartaco, the menu has 50 – count 'em – 50 gluten-free items, with only only 5-10 non-GF items, on a daily basis.
Here's just a sampling of the menu at Bartaco:
Tacos:

Baja Fish
Mojo Pork Carnitas
Chicken Chorizo

Cauliflower 
Rice Bowls
ancho-crusted ahi tuna
portobello
carne asada
veggies & more
Everything is made from scratch daily, the kitchen is super careful about cross-contamination, and the servers are well-educated. There is also plenty of open-air and outdoor seating, a kids menu (also clearly marked), margaritas, sangria, and plenty of take-out options. They've even got a lobster taco kit promotion happening right this minute.
Bartaco has many locations across the country, but if you live in Connecticut, and have never visited, go ASAP. If you live near Boston, you might consider a drive to the Seaport. If you're Bartaco, we kindly ask that you open more locations in New England soon!
*Bartaco is not a dedicated gluten-free facility, but they do go to great lengths to avoid cross-contamination. As always, use your own judgement when eating out.
(Click here to read all of our latest features and reviews!) 
New england & NY Bartaco Locations
Connecticut
STAMFORD
222 Summer St.
(203) 323-8226
WEST HARTFORD
971 Farmington Ave.
(860) 586-8226
WESTPORT
20 Wilton Rd.
(203) 222-8226
Massachusetts
SEAPORT BOSTON
25 Thomson Place
(617) 819-8226
NEW YORK
Port Chester
1 Willet Ave.
(914) 937-8226