This gluten-free dairy-free ice box cake is no bake, super easy, and can be made the night before. In fact, it has to be made the night before!
Ingredients
2 13.5 cans coconut cream, chilled
1/3 cup powdered sugar
1 teaspoon vanilla extract
3  boxes GF/DF vanilla cookies (we used Kinnikkinick vanilla wafers, but if you use GF graham crackers, you'll need less of them)
2 1/2 cups berries of your choice
Directions
With a hand mixer (or stand mixer) whip the cold coconut cream until soft peaks. Add the powdered sugar and vanilla and whip again until stiff peaks. Set aside 1/2 cup of the whipped cream.
In an 8×8 pan, spread a light layer of the whipped cream mixture.
Place a single layer of the cookies on top of the light layer of whipped cream mixture, covering the entire bottom of the pan.
Spread half of the whipped cream over the cookies, followed by a layer of fruit.
Add another layer of cookies, followed by the rest of the whipped cream (not the 1/2 cup set aside!) and another layer of berries.
Add the last layer of cookies, the reserved half cup of whipped cream, and the last (and prettiest) layer of berries!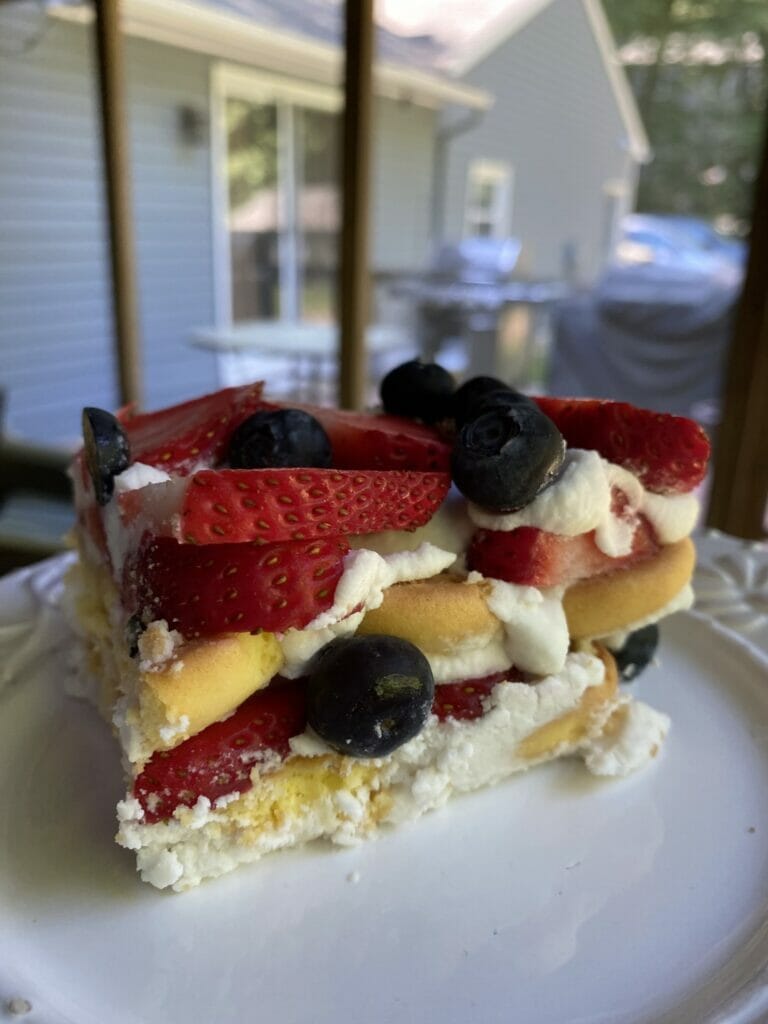 Click here to see all of our latest news, reviews, and recipes!