Attention celiacs and vegans!  If you're looking for dedicated gluten-free and vegan ice cream in Maine, head to Sticky Sweet in Portland. You won't be disappointed!
Founders and sisters Ashley and Kelley Dow have developed a unique blend of coconut and cashew milks with a lusciously creamy result. They sweeten their ice creams using only dates, coconut sugar, and local maple syrup(no cane/white or refined sugar), and their flavors are super unique and fun.  Sticky Sweet products are also cholesterol free, with no artificial ingredients.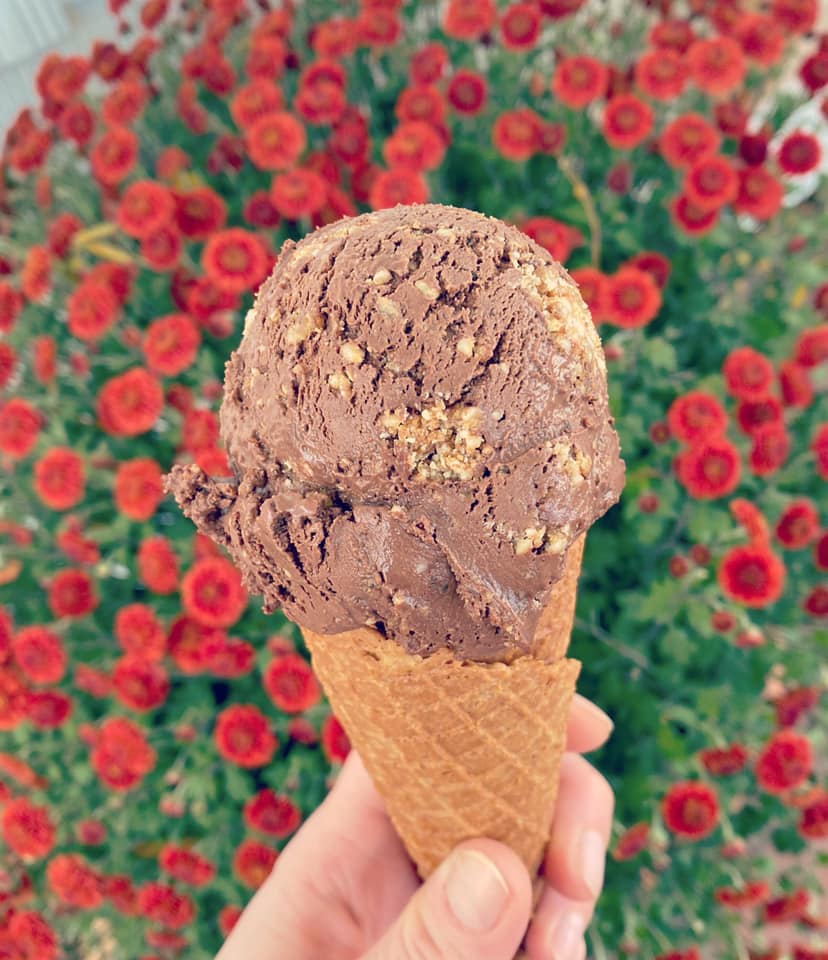 But don't forget the cones – Ashley and Kelley sure didn't! They make their own gluten-free cones in-house, and we dare you to tell the difference. Ice cream flavors rotate, but they've always got chocolate, vanilla and other standbys, along with Funky Monkey, Mint Chunky Chip, Naked Dark Chocolate and others.  Funky Monkey contains banana, crushed house-made peanut date cookies, and house-made chocolate chunks. Check Sticky Sweet's Facebook page for current offerings. And no, Sticky Sweet is not nut free.
Since you'll probably fall in love with Sticky Sweet once you taste it, there are plenty of pints to take home.  And, although we haven't confirmed this, we suspect you might even be able to purchase extra waffle cones, if you ask nicely.
Your trip to Portland this summer is bound to include at least one ice cream, so get it at Sticky Sweet, and tell them we sent you!
Sticky Sweet
119 Cumberland Ave.
Portland, ME
HELLO@STICKYSWEETMAINE.COM
Click here to read more of our latest news, reviews, and where-to's!